Fashion Trends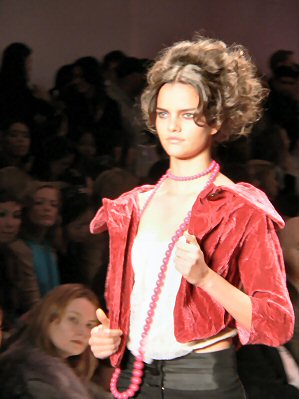 Sneak Peek: Fall 2005 Bags, Shoes & Jewelry
The hottest handbags -- from makers Dooney & Bourke, Kate Spade and BCBG -- and accessories for Fall 2005 are rich and luxurious. Preview them for yourself and get a head start on the next season.
New York Fashion Week Fall 2005
Find out which looks designers showed in New York during Fashion Week, Fall 2005.
5 Great Gauchos
Gauchos (aka wide cropped pants, culottes or 3/4 length shorts) deserve their new place in the season's lineup, not only because they are trendy and comfy, but because they are so different than everything else in the closet. Find great styles of gauchos here.
The Season's Best Ethnic Tunics
Beautifully embroidered, silky, colorful or sheer, the season's best top is the tunic with ethnic influences.
Best Embellished Jeans
Instead of just buying more basic jeans this season, try a pair of the newest jeans that have a little something extra. Studs, sequins and embroidery are just a few of the embellished jean looks that are making news. Find our favorites here.